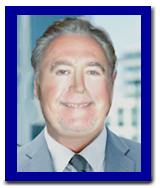 Dennis Kearns is the son of brilliant college physics professor Robert Kearns, inventor of the intermittent windshield wipers.
The amazing true story Dennis Kearns' family and their three-decade litigation with Ford Motor Company over the rights to this invention became the subject of a New York Times article, a best selling book and the motion picture "Flash of Genius" starring Greg Kinnear.
Assisting his father through three decades of litigation, Dennis Kearns served as his trial assistant, researcher, investigator and eventually in-pro-per co-counsel. Literally "growing up" in the courtroom – living, breathing and sleeping litigation – is truly what made Dennis the brilliant strategist, investigator, design consultant and litigator that he is today.
Dennis Kearns now puts his 25 years of courtroom and investigation experience to work for his clients, offering complete business solutions that are innovative, efficient and cost-effective.
The catalog of skills and services that Dennis brings to the table is almost too extensive list. Suffice it say that "Dennis Kearns makes things happen!" Whatever issues your company is facing, Dennis will help you "think outside the box" to achieve a comprehensive solution that will protect your assets, enhance your brand and improve your bottom line.
In addition to being a tenacious litigator, Dennis understands the patent & design process inside-and-out. He is also a licensed private investigator. And, the high profile nature of his family's trial has enabled him to network with national corporations, major media outlets,  lawmakers and the Hollywood elite.
If you need to "Make It Happen" Dennis will be happy to sit down with you to discuss your unique needs and offer innovative solutions. Use the convenient Contact Form to email Dennis Kearns today to see what he can do for you.